Gynacan Vaginal Capsules (30 Vegicaps) - Ships to Canada Only
Regular price

$22.50

Sale price

$19.50
Say Goodbye to recurrent yeast infections, itching and discharge…..Get the confidence you deserve with

GYNACAN

!
Helps relieve recurrent vaginal infections like recurring Vulvovaginal Candidiasis (Yeast Infections)
Helps prevent recurrent Vulvovaginal Candidiasis (Yeast Infections)

Helps relieves vaginal discomfort such as itching and burning
Convenient to use, no mess, quick-dissolving vegan capsules (30)


Gynacan is locally administered and easy to apply, so you get relief right where you need it most.

pH balanced formula
Gluten-free, GMO-free, antibiotic-free and vegan
Are you sick and tired of struggling with itch associated with chronic recurring vaginal yeast infections? Do you find that most of the "Over-the-counter" treatments you purchased at your local pharmacy are no longer effectively treating your yeast infections? Don't leave these issues untreated and get rid of these infections once and for all by restoring your normal vaginal pH balance levels.
It's different now…you now have the means to take control of your confidence.
No more burning
No more pain
No more itching
Gynacan is available for shipping to Canada!
Ingredients

Boric Acid - 600mg/capsule, Cellulose, Hypromellose, Magnesium Stearate
Directions

For rapid relief of vaginal infection and symptoms, insert 1 capsule into the vagina, once per day at bedtime for 14 days to assess beneficial effects. If you have consulted a healthcare professional, follow your healthcare professional's dosing instructions.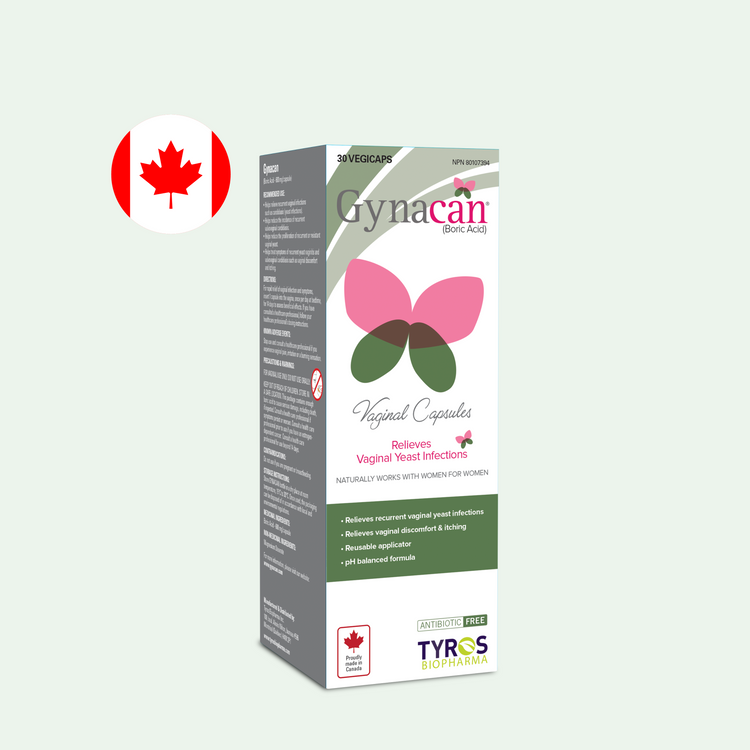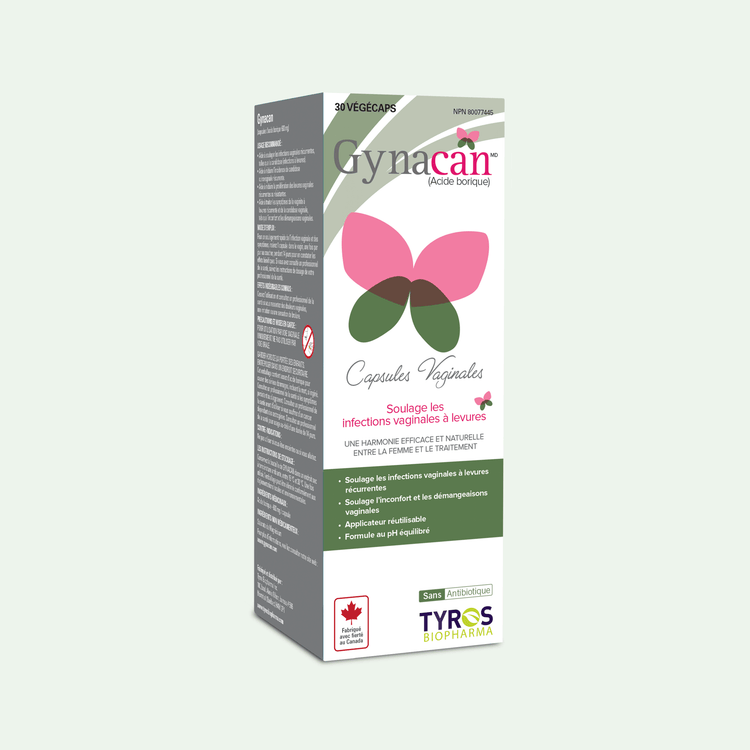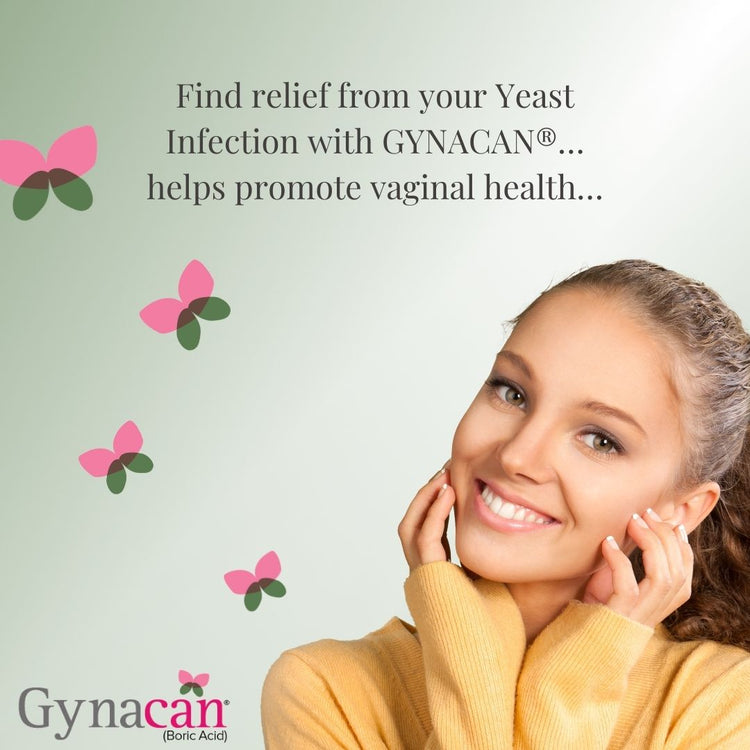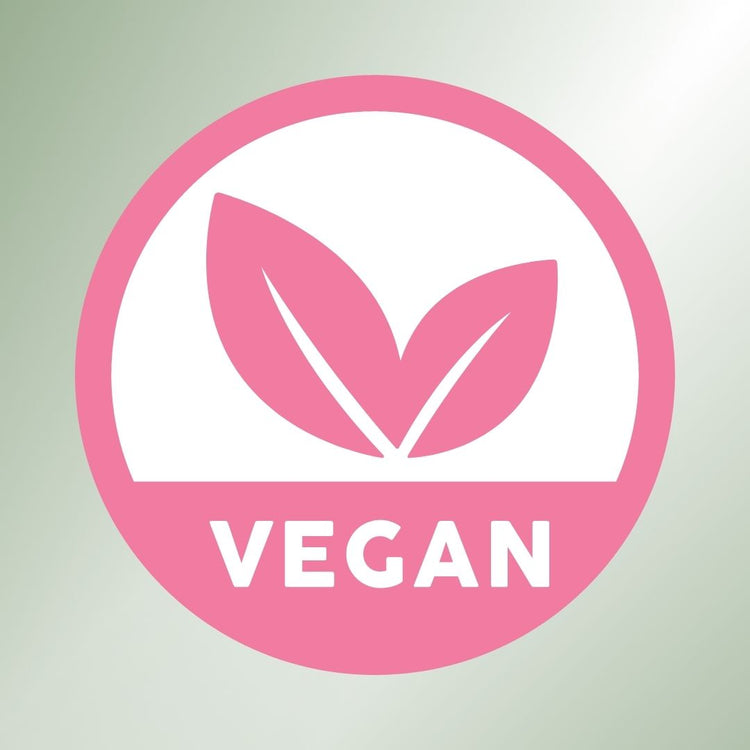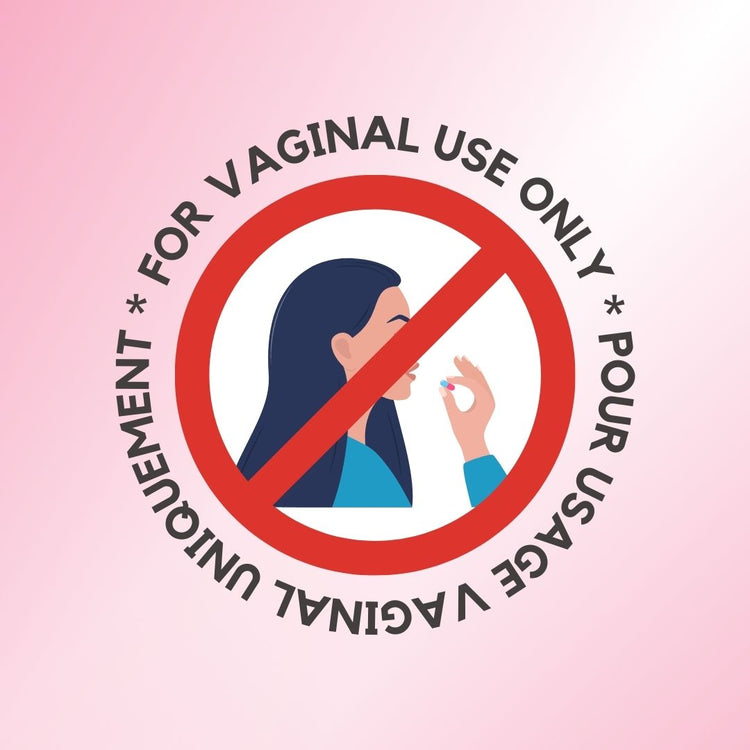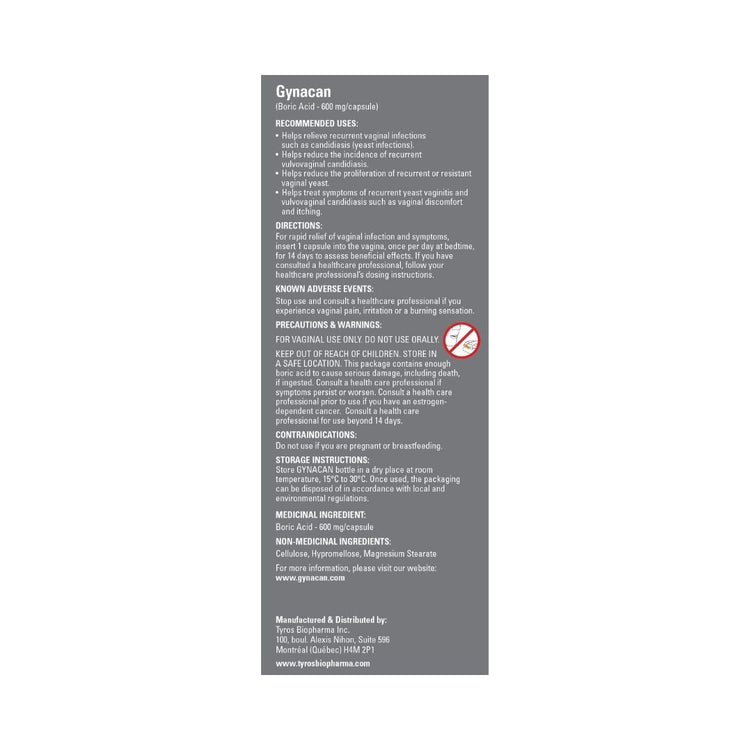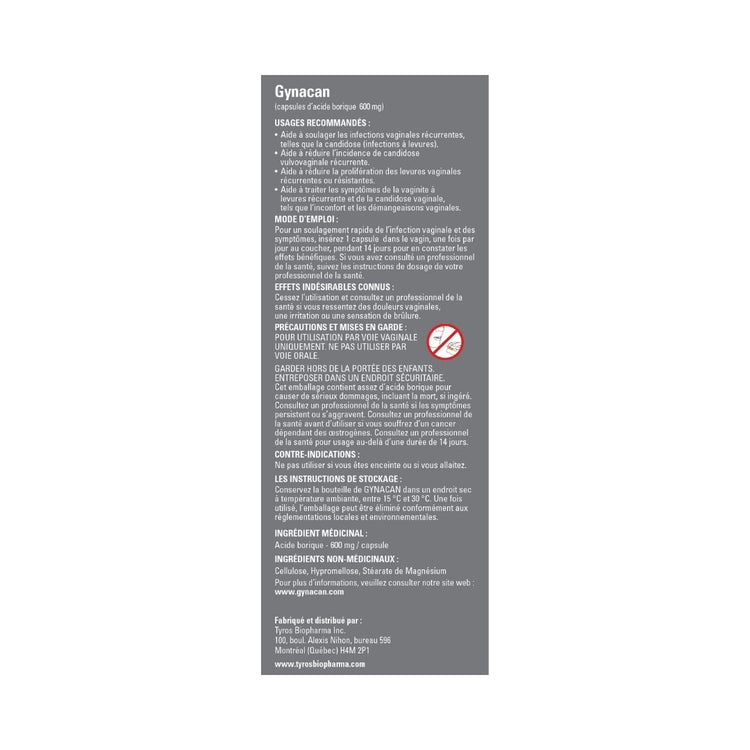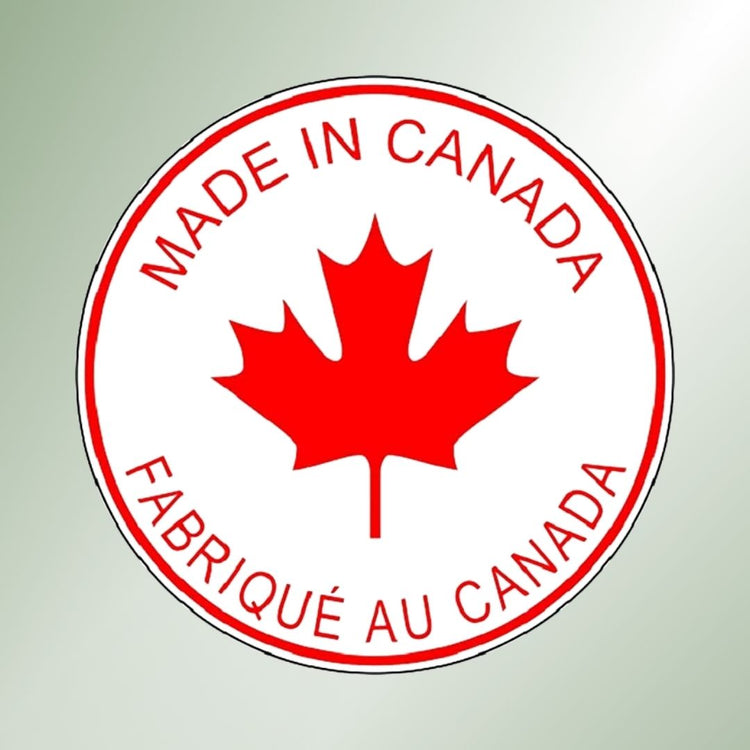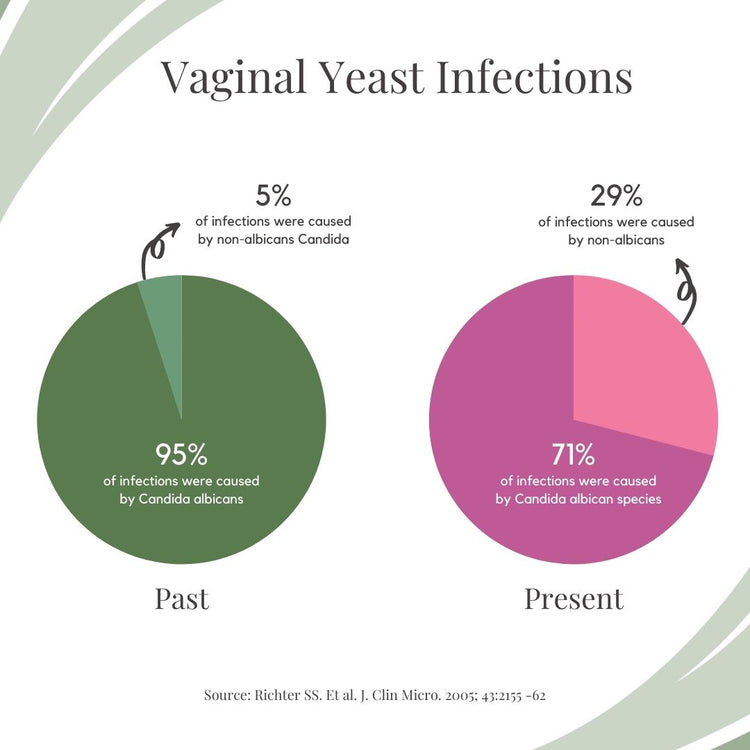 Gynacan
Works well on mild yeast infection. The boric acid gets rid of the symptoms within 24 hours.
The best product I have ever purchased. After three years of suffering with chronic yeast infections relief. Thank you
I am forever grateful for this product.
I am forever grateful for this product.
My yeast infections have been recurring for over a year, but Gynacan has helped me so much. I prefer the natural route as it doesn't kill off the good bacteria in your vagina.
MUST TRY
Ladies who are prone to yeast infections, I highly recommend you try this before expensive solutions.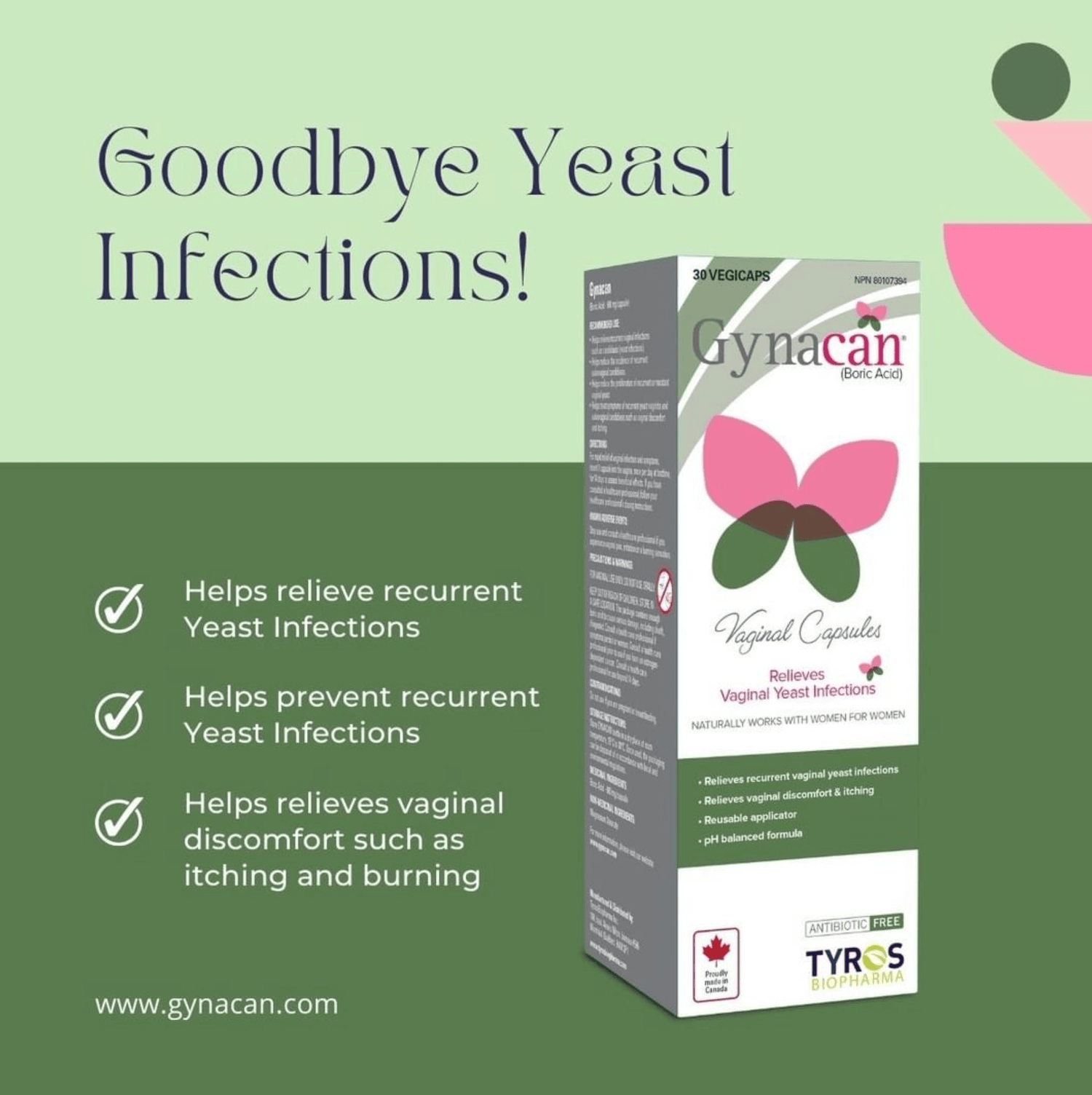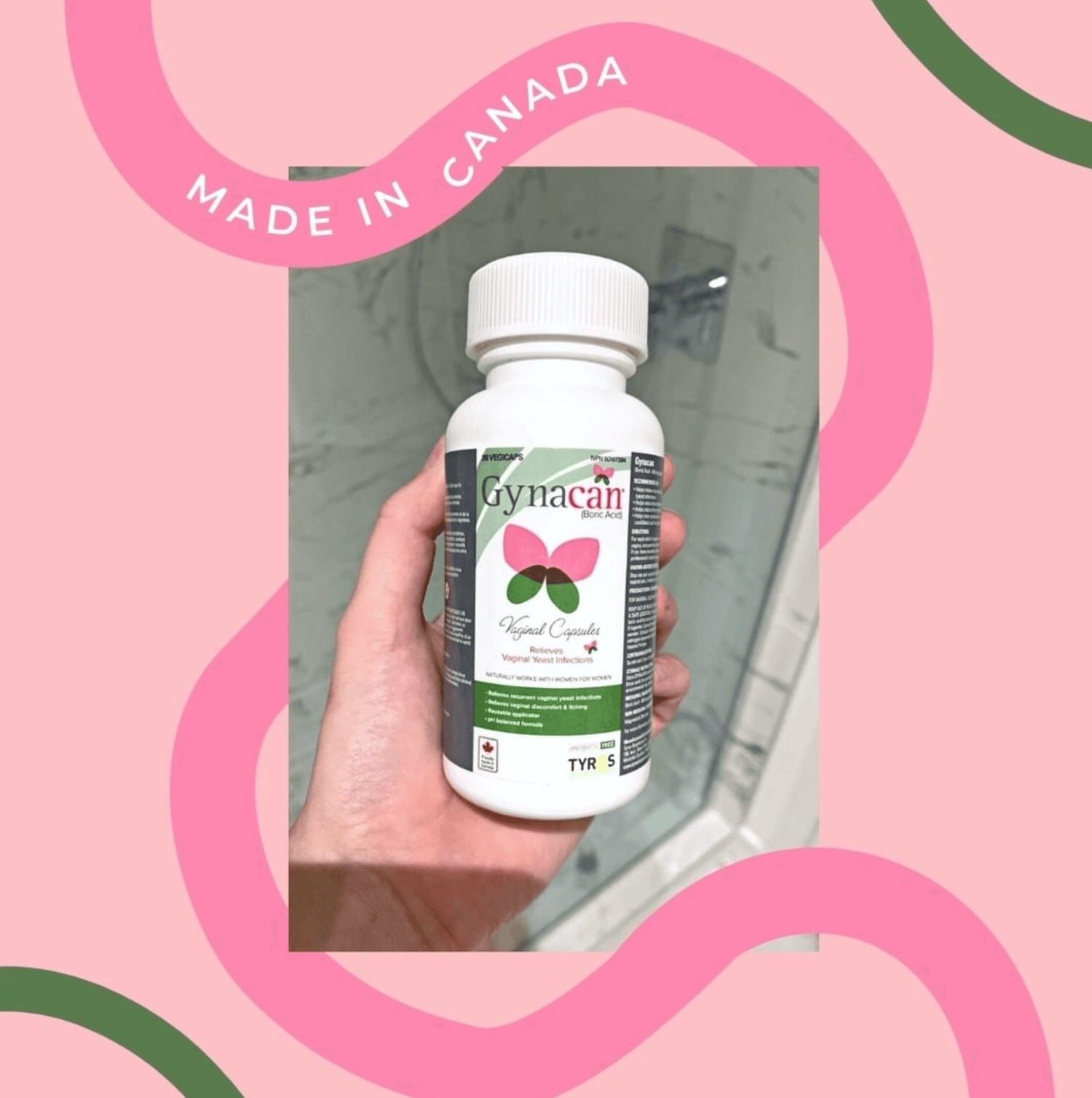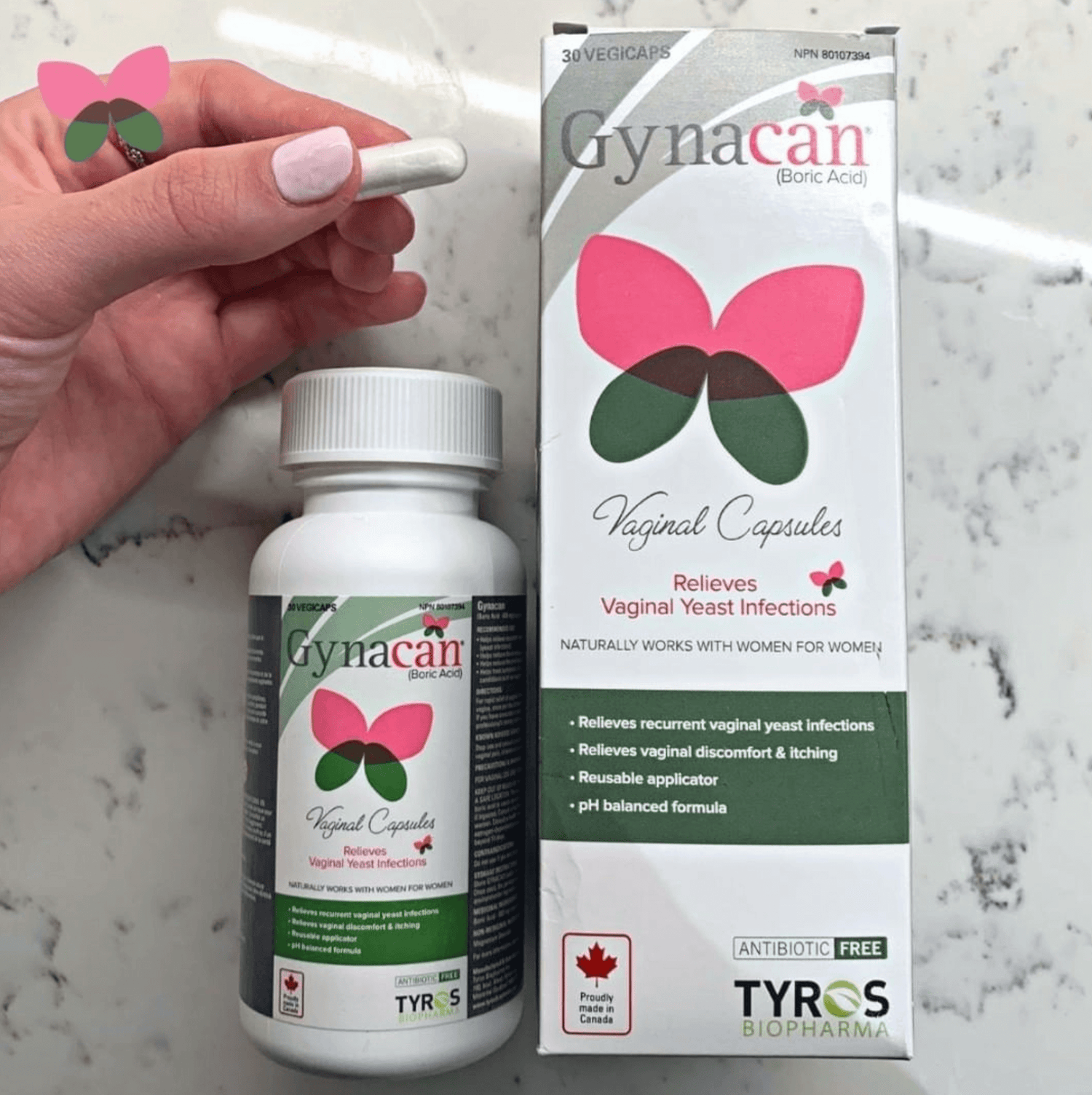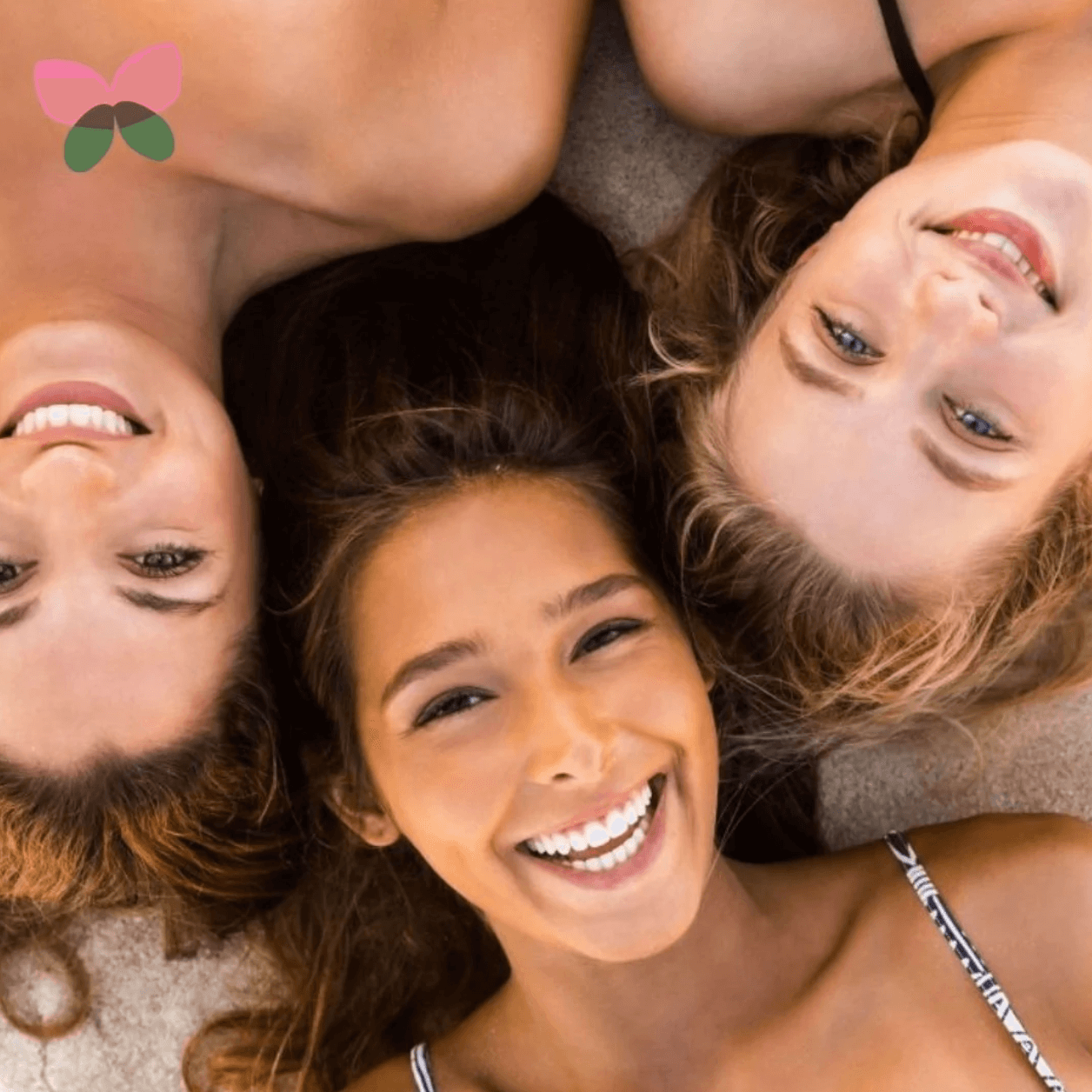 Natural & Non-Antibiotic Capsules
Gynacan vaginal capsules helps treat recurrent vaginal infections by balancing your pH level, soothing irritation, relieving itch and supporting your overall vaginal health
ABOUT TYROS
Let customers speak for us