Gynalac Vaginal Gel (35 mL)
Regular price

$22.67

Sale price

$20.41
GYNALAC

is a double-acting gel that contains a unique formulation of lactic acid and sodium hyaluronate, both of which are normally produced by your own vagina. These two ingredients are delivered directly to your vagina where they can restore the natural flora and help protect against odor.
Helps to relieve Bacterial Vaginosis symptoms
Prevents recurrences of Bacterial Vaginosis
Eliminates abnormal vaginal discharge and odor
Provides relief of itching, dryness & burning
Restores vaginal flora via vaginal acidification to its normal physiological pH level, leading to:

Reduction in pathogenic (unfriendly) bacteria
Increase of endogenous protective (friendly) Lactobacilli forming an important natural defense to infections

Is clinically proven to be effective at eliminating abnormal vaginal discharge and odor
Clinically proven in prophylaxis to restore normal vaginal pH and help prevent recurrence of Bacterial Vaginosis
Don't let vaginal odor get the best of you. Vaginal odor is about pH imbalance, not bad hygiene. If you are uncomfortable with your vaginal odor, take back control and be your best, fresh confident self. You now have an option to deal with vaginal odor that tackles the problem at its source and in a natural way.

It's different now…you now have the means to take control of your confidence.
No more embarrassing vaginal odor
No more slimy feeling
No more itching
No more discharge
Gynalac is available for shipping to Canada & USA!
Ingredients

Medicinal ingredients: 225 mg of lactic acid (DL-lactic acid) and 5 mg of sodium hyaluronate/application. Non-medicinal ingredients: aqua/water/eau, butylene glycol, glycogen, hydroxyethylcellulose, linum usitatissium (linseed) seed extract, potassium sorbate, rubus coreanus fruit extract, sodium lactate, sodium levulinate, tocopherol (vitamin E)
Directions

Acute treatment: Administer a single application (3 mL) for 7 consecutuve days (preferably at bedtime) directly into vagina using the applicator.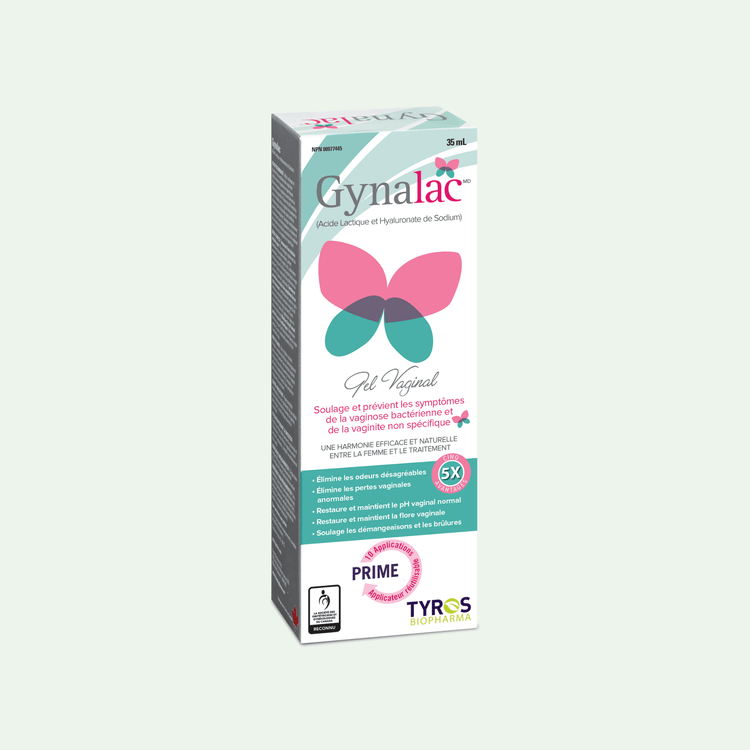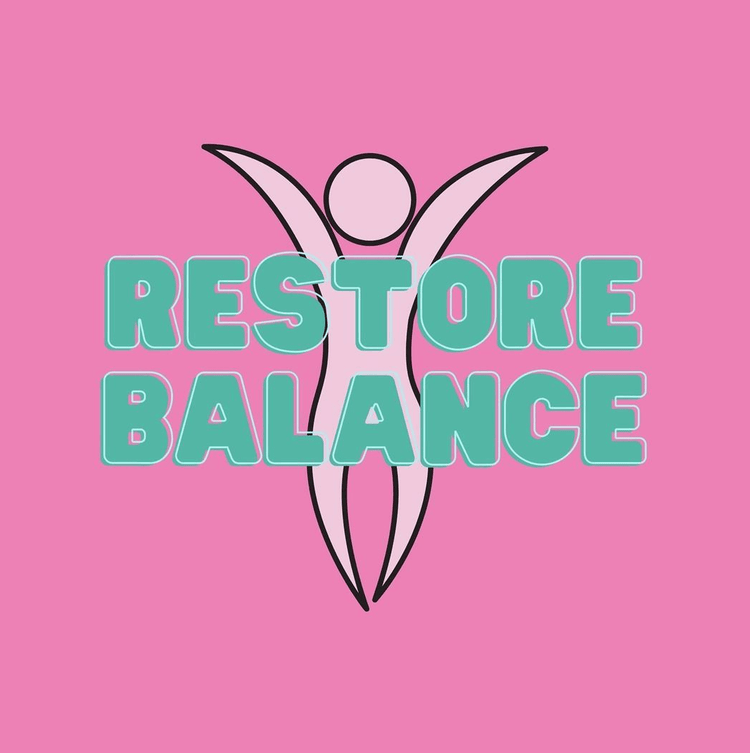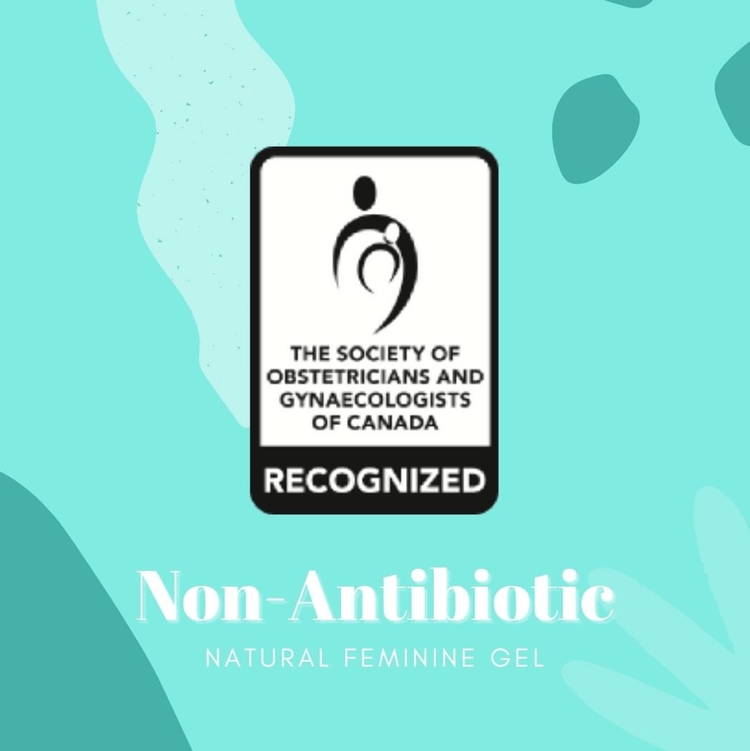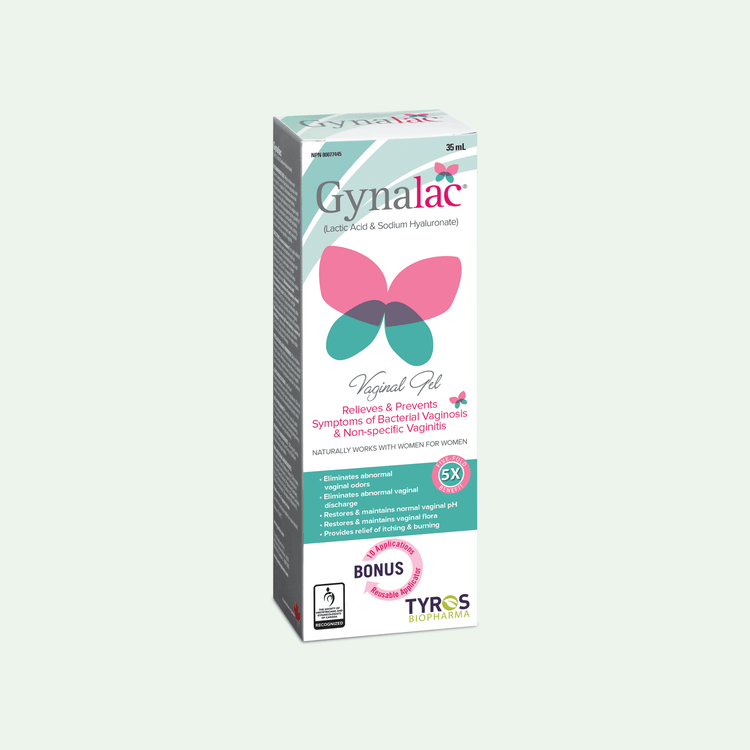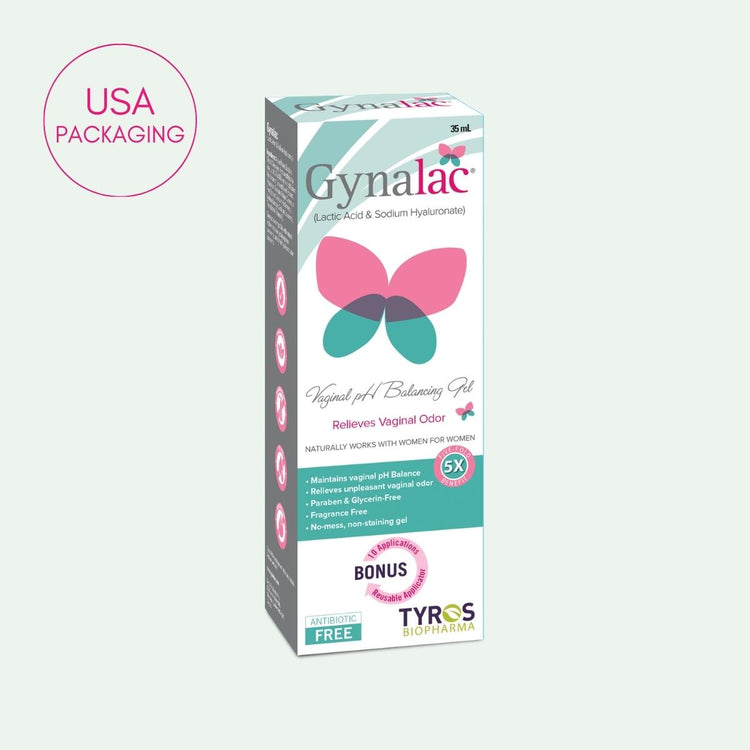 Efficient service.The product works.
Great Cream
Very strong initially, but heals the problem.
Gynalac Vaginal Gel
This is amazing and has given me a sense of back to normal. I've tried boric acid suppositories and they don't help. Hitting menopause really through life down there for a loop and this really seems to help. Thank you, you have no idea how much relief this gel provides me!
Really recommend this gel.
First time using this gel, it hurt at the beginning, but the next day, felt back to normal. Really recommend this gel.
Thank god for this.
Used to suffer through the embarrassment of having my body try to fight for a long time to get back to a normal pH and flora, this works in 2 days.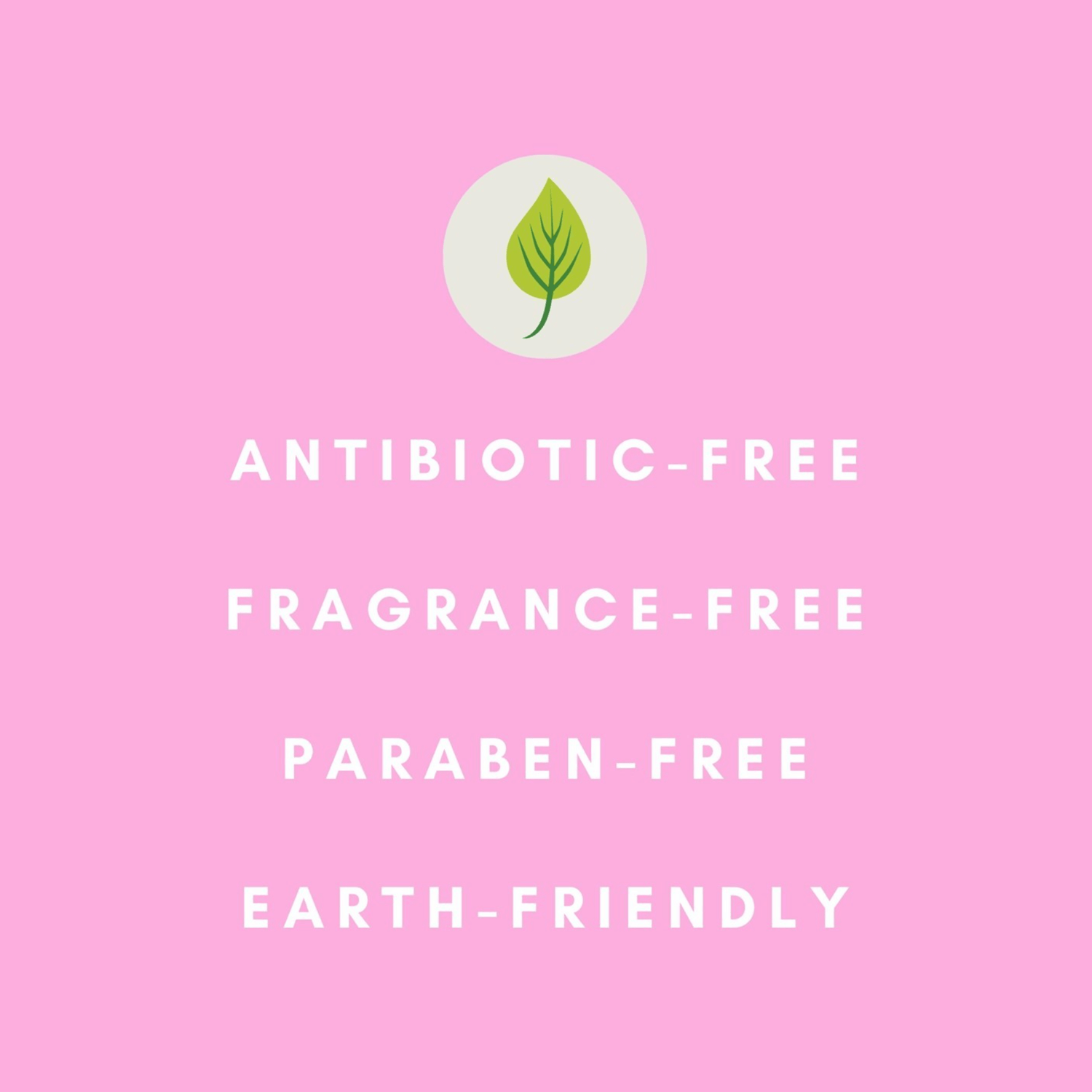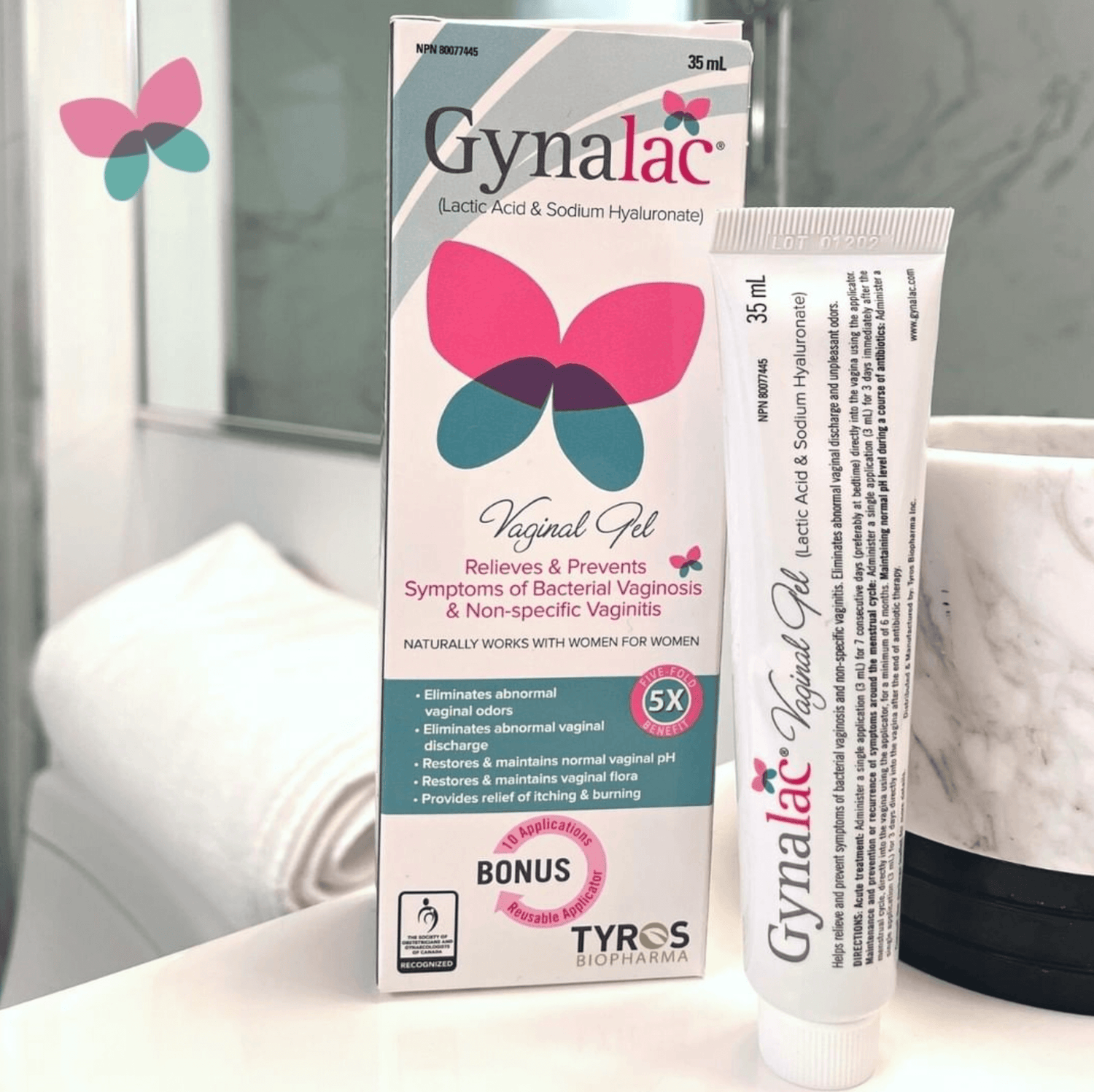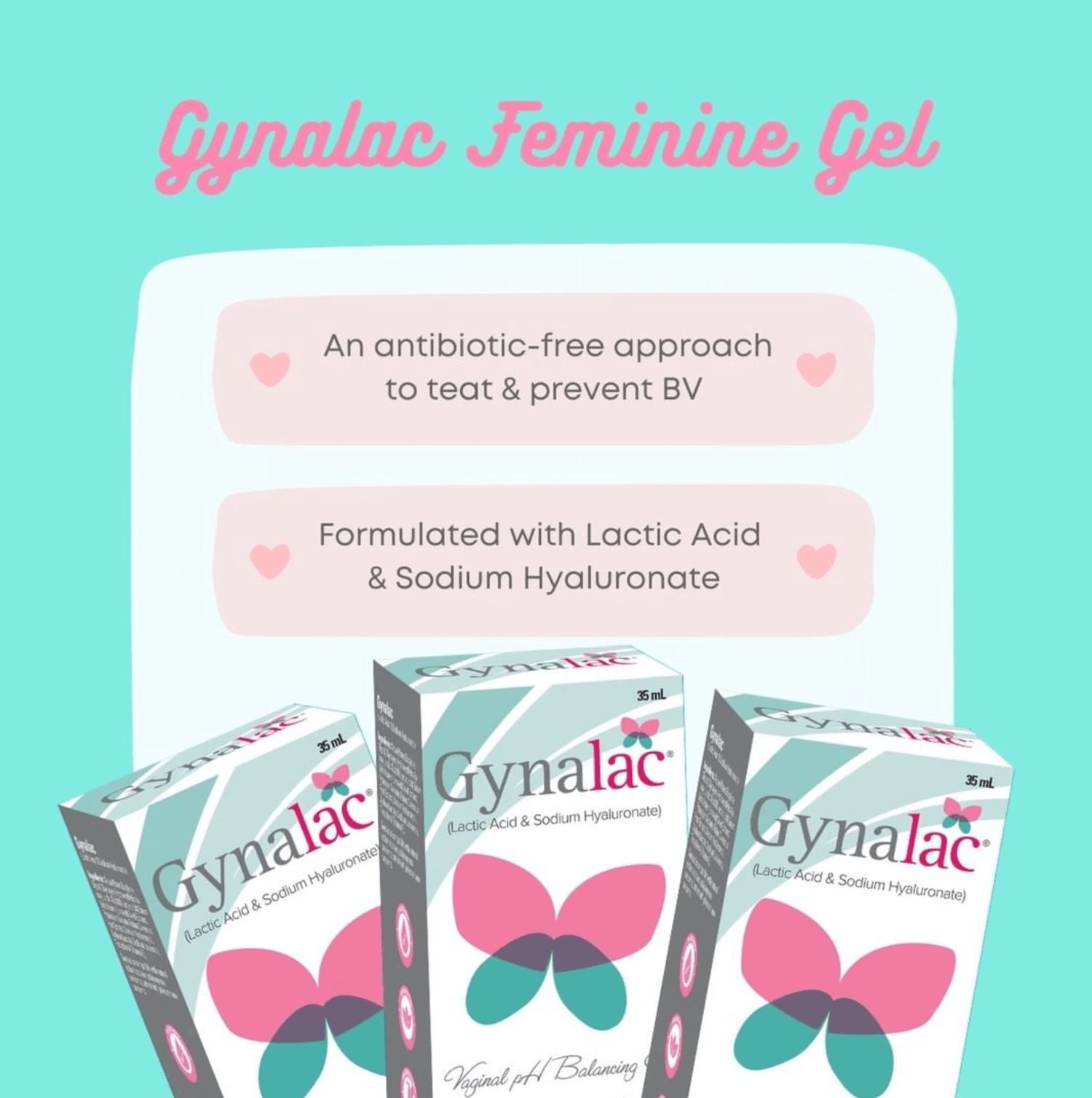 Natural & Non-Antibiotic Treatment
Experiencing odour "down there"? It may be BV! Restore & maintain your pH balance with Gynalac.
ABOUT TYROS
Let customers speak for us